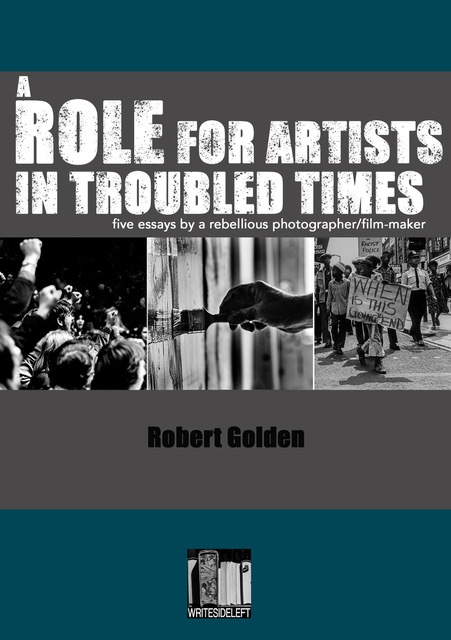 Published at midnight, worldwide in all formats:
A Role for Artists in Troubled Times.
A timely contribution to the debate about the sincere purpose and practice of art when we urgently need to get things right. A beautifully illustrated collection of essays by an award-winning photographer. Partly autobiographical, it starts with multidisciplinary stories of pictures and photos by such as Da Vinci, Diego Rivera, Cartier-Bresson, Paul Strand, sculptures by Michelangelo, novels and books, and describes how an ordinary child from an uncultured home discovered his calling, via his first student demos finding himself under the hooves of a bucking KKK horse-rider, as he developed his practice and intention to his emergence as a photographer complete. He goes on to share his lifelong experience in a practical and informative guide, then develops a personal thesis by posing uncomfortable and polemic questions about art's role today in alerting audiences to the forces of power, consumerism and wealth that confuse and perhaps now control our consciousnesses. He concludes, continuing that time-honoured conversation between artists down the ages, reprising and recapitulating Martin Luther King, with his own diffident call to action to artists to do their bit: his personal dream for an enduring democracy that keeps the voice of the people, not the cacophony of social media, but Wordsworth's still sad voice of humanity, alive.
You can get it here on our website, and in the store of your choice.